2 Ingredient Instant Modak
Ganesh Chaturthi Festival is starting this week, and here I'm sharing 2 Ingredient Instant Modak recipe. This quick recipe made with just Desiccated Coconut, and Condensed Milk and the best part is, it gets ready in only 2 minutes. Though it seems very easy, the measurement of ingredients plays a crucial part. Take both the ingredients in equal measure (grams) to prepare a perfect & delicious Instant Modak for Lord Ganesha.
Ingredients
150g Desiccated Coconut
150g Condensed Milk
Instructions
Make sure to take both ingredients in equal measurement (in grams).
Take Desiccated Coconut in a large mixing bowl.
Add Condensed Milk and mix well using your hand.
I've used homemade Condensed Milk,

CLICK HERE

for recipe.
Mix well until the mixture becomes a bit stiff and can hold shape, just like we prepare the dough for roti or chapatti.
Fill the mixture in Modak Moulds and prepare Instant Modaks.
This 2 ingredient Instant Modak can be stored in airtight container in the refrigerator for up to 2 weeks.
You might also like Fried Modak Recipe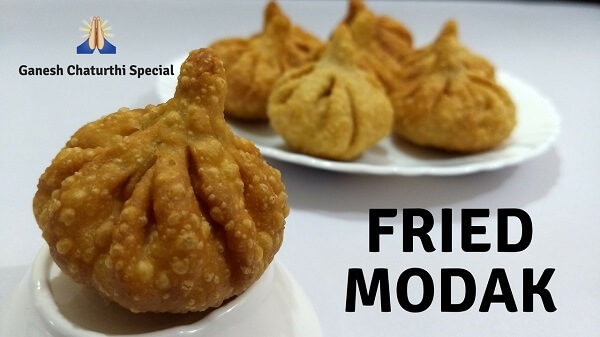 Watch 2 Ingredient Instant Modak Recipe Video in Hindi