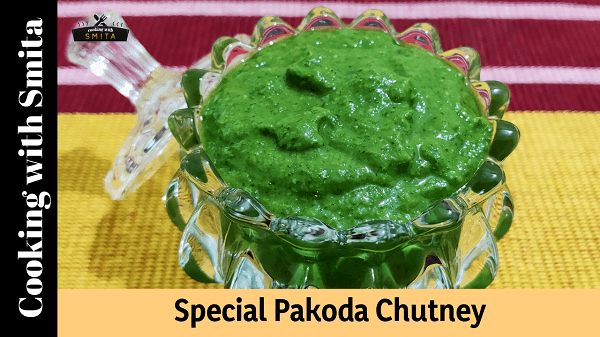 Special Chutney for Pakoda
Hey Foodies, if you love Pakodas (fritters), here's a Special recipe of Chutney for Pakoda. It has all basic ingredients like Fresh Coriander, Mint Leaves, Green Chilli with an extra (special) ingredient to add a better taste. Serve with all types of Pakodas like Moong Dal Pakoda, Onion Pakoda, Aloo Bhaji and even with Samosa & Kachori. Follow this step-by-step method to prepare Special Chutney for Pakoda at home. This chutney can be stored for up to 3 months, hence, make it once and no need to make chutney every time you make fritters.
Ingredients
2 cup Fresh Coriander
1 cup Fresh Mint Leaves
6 – 7 Green Chillies
1 Lemon Juice
Salt to taste
½ cup Farsan Sev
Instructions
Wash and clean Coriander Leaves & Mint Leaves.
Add all the ingredients, including Farsan Sev, in a mixer jar and grind.
Add some water (approx 2 – 3 tbsp.) and grind to a smooth consistency.
Special Chutney for Pakoda is ready.
Add this chutney in small size containers to store for a long time.
Store in freezer and consume within 3 months.
You might also like Chutney Recipe for Chaat (over 1 Million Views on YouTube)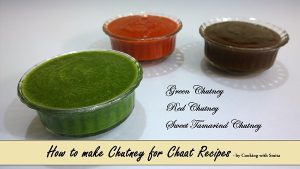 Watch Special Chutney for Pakoda Recipe video in Hindi