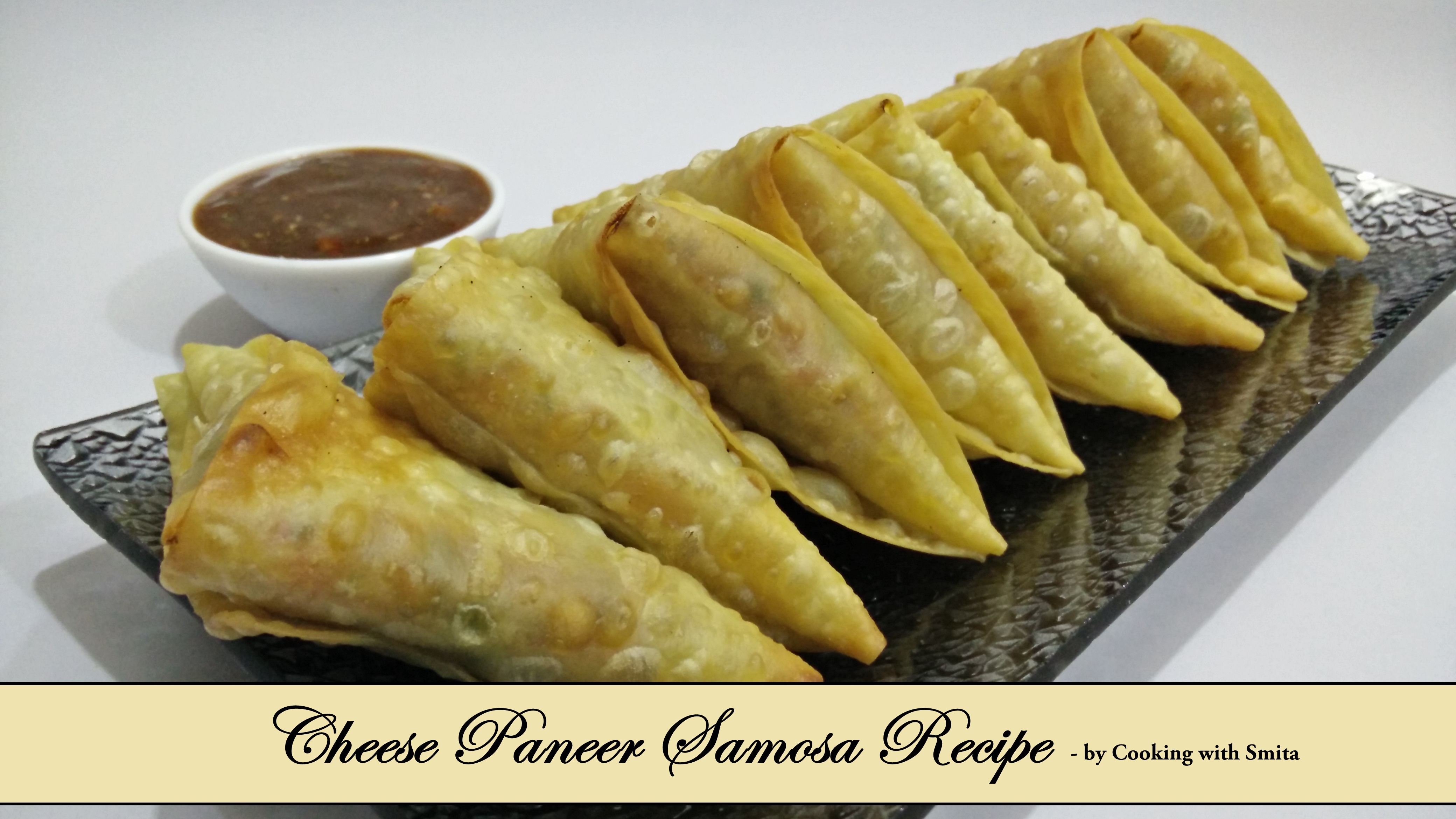 Cheese Paneer Samosa Recipe
Cheese Paneer Samosa recipe, as the name suggests I have added Cheese and Paneer in stuffing along with Capsicum, Onion and other spices to give it a different but mouth-watering taste. These Samosas are a delicious twist on traditional Samosas.
Ingredients:
Samosa Patti sheets
1/2 cup grated Processed Cheese
1/2 cup grated fresh Paneer
1/2 cup finely chopped Onion
1/2 cup finely chopped Capsicum
3 tbsp boiled Sweet Corn
1 tsp Oil
1/2 tbsp finely chopped Garlic
1 tsp Chilli Flakes
1 tsp Oregano
2-3 tbsp Hot & Sweet Tomato Sauce
2-3 tbsp Tomato Sauce
1 tsp Chilli Sauce (optional)
Finely chopped fresh Coriander Salt to taste
3 tbsp All-purpose flour (for making paste)
Oil for deep fry
Instructions:
First of all, heat 1-tsp oil in a broad pan.
When oil is hot, add chopped Onion and Garlic, sauté for 1 minute.
Add boiled Sweet Corn and finely chopped Capsicum, sauté for 2 minutes After 2 minutes, add grated Paneer, mix well and cook for 3 to 4 minutes
2 minutes later, add Tomato sauce, Hot & Sweet Tomato Sauce and Chilli Sauce, mix well and cook for another 2 minutes.
If you are making it for kids, you can skip Chilli Sauce.
After another 2 minutes (Total 4 minutes) add Chilli Flakes, Oregano and Salt and mix well.
Add very little Salt as Cheese and Sauce already contain some Salt.
Let it cool down to room temperature.
When stuffing is cool, add grated Cheese, chopped fresh coriander and mix well.
Take a Samosa Patti Sheet, fold it into a triangle from one side and fill stuffing, apply the paste of all purpose flour and seal it.
Repeat the process with the remaining Pattis to make more Samosas.
Heat the Oil in a kadhai and deep-fry Samosas till they turn Golden Brown in colour.
Drain on absorbent paper and serve hot with Chutney or Sauce.
You might also like Khatta Dhokla Recipe
Watch Cheese Paneer Samosa recipe Video in Hindi