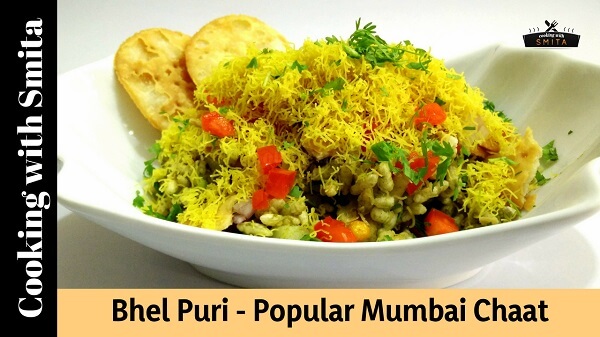 Bhel Puri Recipe – Popular Mumbai Chaat
Bhel Puri is very popular Chaat of Mumbai. This recipe is made of puffed rice, chopped vegetables and sweet-sour-spicy chutneys with Fine Sev.  Follow this instant and easy recipe and make yummy Bombay Bhelpuri Chaat at home in just a few minutes.
Ingredients:
Puffed Rice (Kurmura)
Puri / Papdi
Boiled Chopped Potato
Chopped Tomato
Chopped Onion
Chopped fresh Coriander
Green Chutney for Chaat (Recipe)
Red Garlic Chutney for Chaat (Recipe)
Sweet Tamarind & Date Chutney for Chaat (Recipe)
Fine Sev
Masala Chana Dal
Chaat Masala
Instructions:
Take puffed rice in a large bowl.
Add crushed Puri / Papdi, Masala Chana Dal and Fine Sev.
Add Chopped vegetables – Onion, Boiled Potato, Tomato & fresh Coriander.
Sprinkle some Chaat Masala
Add Green Chutney, Red Garlic Chutney and Sweet Tamarind & Date chutney as per your taste.
Mix well all ingredients.
Add mixture to a serving plate.
Sprinkle some Masala Chana Dal, crushed Puri, some chopped vegetables and Fine Sev.
Garnish with Chopped Coriander and serve.
You might also like Chutney for Chaat Recipe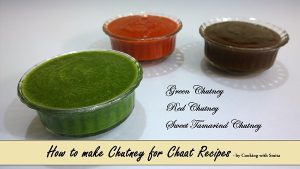 Watch Bhel Puri Recipe Video