Instant Dahi Vada Recipe
Traditionally making Dahi Vada takes a long time, but when you feel like having it immediately, there's a workaround for making it in just 5 minutes using Butter Biscuits. Here's a tasty & easy recipe for Instant Dahi Vada. It requires basic ingredients readily available in the kitchen and gets ready within 5 minutes. Follow this easiest recipe to make Instant Dahi Vada at home.
Ingredients:
Plain/Jeera Butter Biscuits
Curd
Tamarind Chutney
Roasted Cumin Powder
Red Chilli Powder
Powder Sugar
Salt
Instructions:
Soak Jeera Butter in fresh water for just 1 minute.
Squeeze out excess water from Butter Biscuits and place them on a serving plate.
Add Sugar and Salt into curd and beat well with a whisk.
Pour the beaten curd on top of soaked butter biscuits.
Add Green Chutney & Tamarind Chutney.
Sprinkle Cumin Powder, Red Chilli Powder and some salt.
Garnish with chopped coriander leaves (optional).
Serve Instant Dahi Vada.
You might also like traditional Dahi Vada / Dahi Bhalla Recipe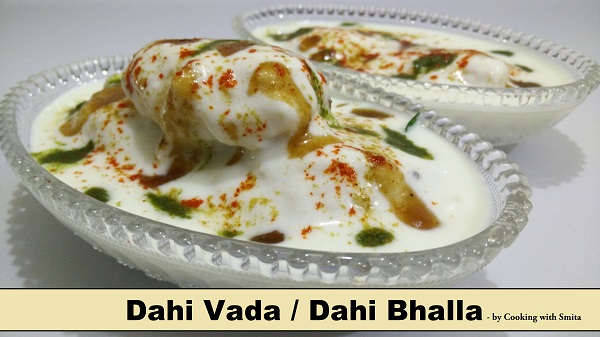 Watch Instant Dahi Vada Recipe video in Hindi