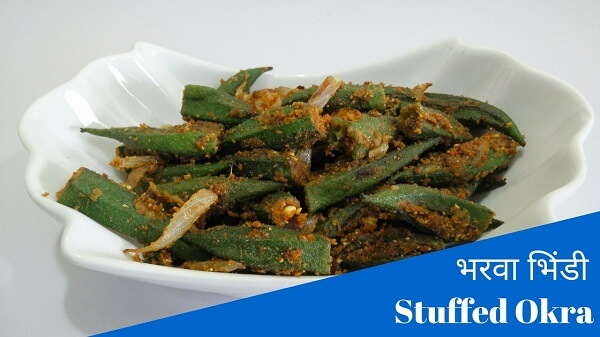 Bharwa Bhindi / Stuffed Okra
Bharwa Bhindi / Stuffed Okra – A Popular Indian Sabzi/side dish made from slit Bhindis/Okra stuffed with spicy masala and shallow fried with Onions. Making Masala for Stuffed Bhindi is a very important part of the recipe. It can be served with Roti or Parathas. Learn how to make Masala Bhindi recipe at home with a step-by-step recipe guide.
Ingredients:
150g Small size Bhindi / Okra
4 tbsp Roasted Peanut Powder
4 tbsp Besan (Gram Flour)
1 tbsp Coriander Powder (Dhania Powder)
2 tsp Red Chilli Powder
2 tsp Powder Sugar
2 tsp Sambar Masala
1 tsp Garam Masala
1 tsp Chaat Masala
1 tsp Lemon Juice
Salt to taste
2 tbsp Oil
1 Medium size Onion Slice
Instructions:
Cut Top & Tail of all Bhindis and slit them lengthwise.
For Stuffing
Take a large bowl, add Roasted Peanut Powder, Gram Flour and add all spices – Coriander Powder, Red Chilli Powder, Sambar Masala, Chaat Masala, Garam Masala, Salt, Powder Sugar.
Add Lemon Juice and 1 tbsp Oil and mix all ingredients well.
Take each Bhindi and stuff with prepared stuffing.
Heat 1-tbsp Oil in a heavy-based or non-stick pan over low flame.
When Oil is slightly hot, add sliced Onions and saute for 1 minute.
Add Masala filled Bhindis and stir gently.
Cover with lid and cook for 2-3 minutes over low flame. If you have used medium or large size Okra, cooking time will increase to 5 minutes.
After 3 minutes, stir gently and add 2 tbsp stuffing Masala and mix well.
Again cover with a lid and cook for more 2 – 3 minutes.
After 3 minutes, switch off the gas and transfer Bharwa Bhindi to a serving bowl.
Serve hot.
You might also like Kadai Paneer Recipe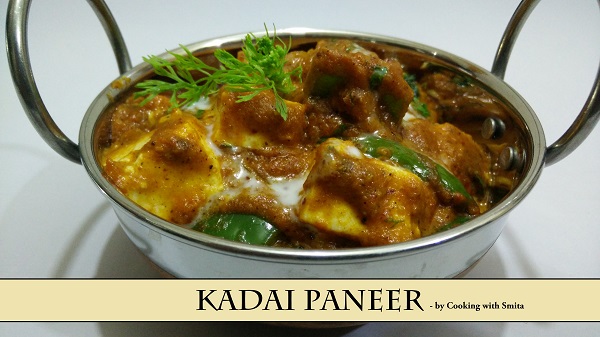 Watch Bharwa Bhindi / Stuffed Okra Recipe video in Hindi