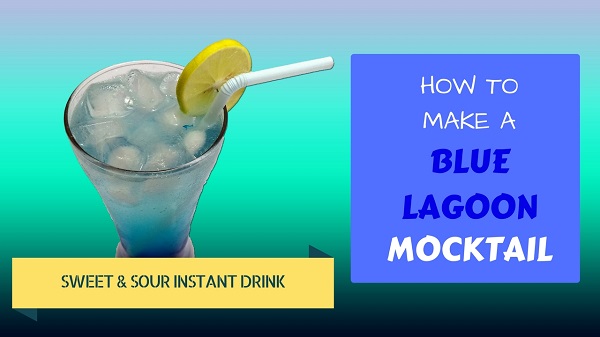 Blue Lagoon Mocktail
Today I am sharing a popular Summer Drink recipe – Blue Lagoon Mocktail. This is very refreshing, colourful, sweet & sour party drink. There are many variations, I have made this delicious drink by adding Sprite & Club Soda in Citrus Blue syrup. Learn how to make this Mocktail at home.
Ingredients (for 400 ml Tall Glass):
40 ml Citrus Blue Syrup
1 tbsp. Lemon Juice
1 tbsp. Sugar Syrup
200 ml Sprite or 7up (lime flavoured soft drink)
100 ml Club Soda (Carbonated Water)
Ice Cubes
Instructions:
Take the glass in which you want to serve the drink.
First, add Citrus Blue syrup in the glass.
Then add Ice Cubes, Lemon Juice & Sugar Syrup.
Now add Sprite or 7up and fill the ¾ glass.
Finally, add Club Soda and give it a quick stir.
Garnish with Lemon wedges and serve chilled Blue Lagoon Mocktail.
You might also like Refreshing Blackcurrant Drink Recipe
Watch Blue Lagoon Mocktail Recipe video in Hindi