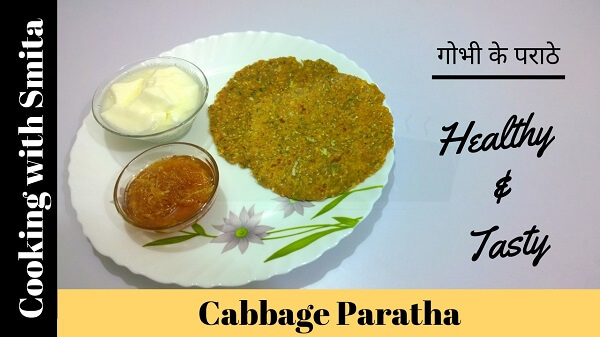 Cabbage Paratha । Cabbage Flat Bread
Cabbage Paratha is healthy and easy to prepare Indian flatbread made with cabbage. It is so versatile and healthy that it can be served in Lunch, Breakfast or Dinner.
Ingredients
2 cup Wheat Flour
2 cup Cabbage grated
Some Fresh Coriander chopped
2 tbsp Paste of Ginger, Garlic & Green Chilli
1 tbsp Oil
2 tsp Red Chilli Powder
1 tsp Ajwain (Carom seeds)
1 tsp Garam Masala
1/2 tsp Turmeric Powder
Salt to taste
Ghee (Clarified Butter) for roasting
Instructions
First, add all spices in Wheat Flour – Red Chilli Powder, Garam Masala, Carom Seeds, Turmeric Powder and Salt.
Mix well all ingredients.
Add Freshly chopped Coriander, Cabbage, Paste of Ginger Garlic & Green Chilli and add 1tbsp. Oil.
Mix well all ingredients and let it rest for 5 – 7 minutes.
Add water and prepare dough for Paratha.
Make medium size balls from the dough.
Sprinkle some flour on the ball and with the rolling pin begin to roll the Parathas, do not roll too thin Parathas.
Heat Tawa over medium flame and cook Parathas.
Cook partially on both sides and then apply some Clarified Butter and cook till you see brown spots on it.
Serve Hot with Curd or Pickle.
You might also like Stuffed Paneer Paratha Recipe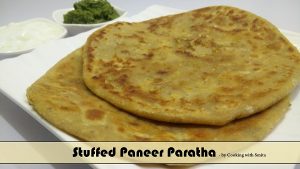 Watch Cabbage Paratha Recipe Video in Hindi