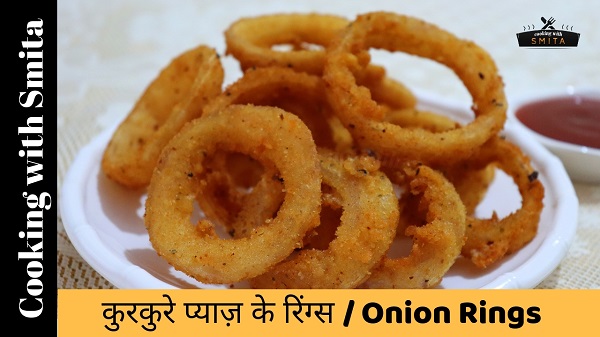 Crispy Onion Rings Recipe by Cooking with Smita
Hey Foodies, here I am sharing easy & quick to make Crispy Onion Rings Recipe. Sliced Onion Rings are dipped in the batter and then deep fried. Serve with Tomato Sauce or add in the burger. Watch this step-by-step recipe and learn how to make Crispy Onion Rings at home.
Ingredients
2 large size Onions
1 cup Breadcrumbs
1 cup All Purpose Flour
1/4th cup Corn Flour
1 tsp. Chilli Flakes
1 tsp. Mix Herbs
1 tsp. Red Chilli Powder
Salt to taste
Oil for deep fry
Instructions
Make 1 cm thick slices from onions and remove the skin.
In a small bowl, mix All Purpose Flour, Corn Flour, Red Chilli Powder and Salt, add water as required and prepare a thick paste.
Add Chilli Flakes and Mix Herbs in Breadcrumbs, mix well.
Dip Onion Rings into the batter to coat.
Place the rings one at a time into Breadcrumbs and scoop the crumbs up over the ring to coat.
Deep fry the rings few at a time over medium flame for approx. 1 – 2 minutes until golden brown.
Remove to paper napkin to drain excess oil.
Serve with Tomato Sauce.
You might also like the Crispy Potato Wedges Recipe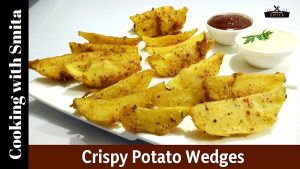 Watch Crispy Onion Rings Recipe video in Hindi