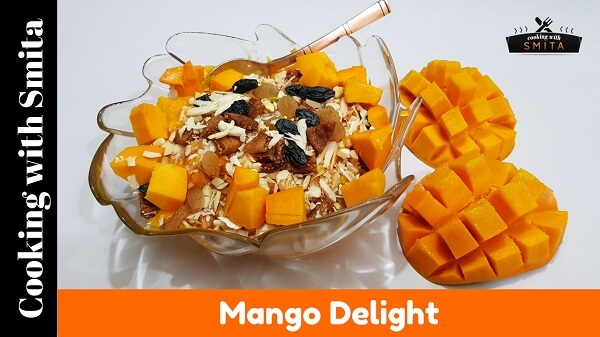 Mango Delight
Mango Delight – Summer Special instant dessert Recipe made with Alphonso Mango with added Dry Fruits & Nuts. I've added a little Sugar to make Aamras, and the quantity depends on the sourness of Mango. Check out this step-by-step recipe to make delicious Mango Delight at home in just 10 minutes.
Ingredients
4-5 Alphonso Mango
Chopped Almonds, Cashew & Pistachio
Chopped Dried Figs
Some Black & Green Raisins
2 tbsp. Sugar
Instructions
First of all, peel off Mangos and cut into small pieces.
Use half of the mango pieces to make Aamras.
Add Mango pieces, some Ice Cubes and Sugar into a mixer jar, grind till smooth.
Take a serving bowl and add Mango pieces and pour Aamras over it.
Sprinkle nuts & dry fruits.
Finally, add some more mango pieces.
Mango Delight is ready, serve immediately.
You might also like How to store/freeze Mango for a long time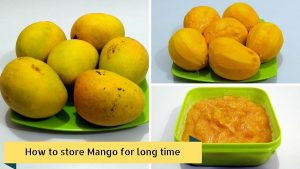 Watch Mango Delight Recipe Video in Hindi