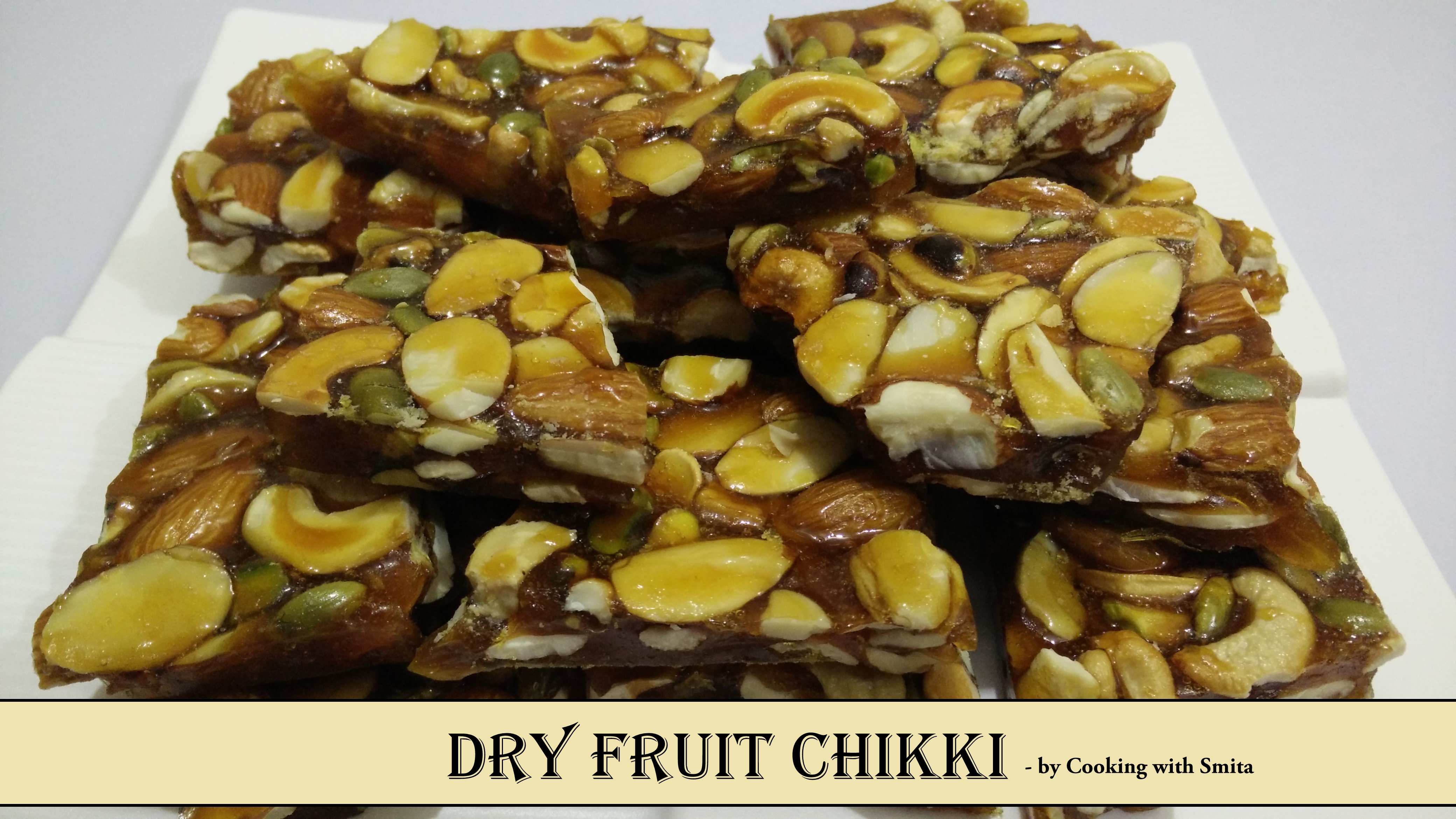 Dry Fruit Chikki
Winter Special recipe of homemade Dry Fruit Chikki / Mixed Nuts Brittle. This Chikki is very easy to make and It is crispy, crunchy and rich in taste. This healthy brittle is rich in protein, iron and Vitamin E.
Ingredients:
300g Sugar
100g Almonds
100g Cashew
50g Pistachio
2tbsp Pumpkin Seeds
2tbsp Clarified Butter
Instructions:
Half cut Almond and Cashew Nuts.
Heat Clarified Butter in a non-stick pan over low flame.
When Ghee is slightly warm, add Sugar.
Stir continuously till sugar melts completely.
Add all Dry Fruits and mix well.
Switch off gas and shift Chikki mixture in a flat bottom plate to set.
Spread evenly and let it cool down completely.
After about half an hour, remove Dry Fruit Chikki from the plate and cut into desired size pieces.
Enjoy this Healthy Dry Fruit Chikki especially during winter.
You might also like Til Chikki (Sesame Brittle) Recipe
Watch Dry Fruit Chikki Recipe video in Hindi