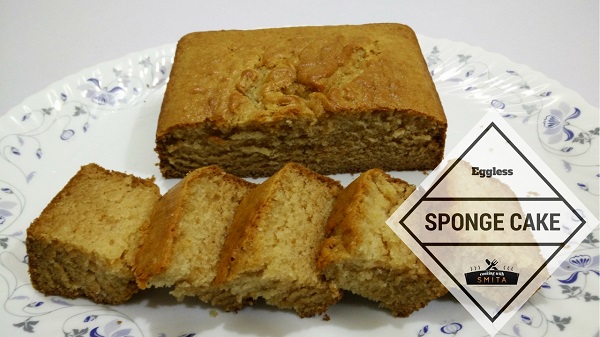 Eggless Sponge Cake Recipe
Here I am sharing a very simple & delicious recipe of Eggless Sponge Cake. This is an easy and foolproof recipe for an Eggless Vanilla Sponge cake, using this base, you can make hundreds of different cakes. Learn how to make sponge cake at home with this step-by-step recipe guide.
Ingredients:
140g Maida flour
200g Condensed Milk
60g Melted Butter
1/2 tsp Baking Soda
1 tsp Baking Powder
1 cup Thums Up (Aerated Drink)
1/2 tsp Vanilla Essence
Instructions:
Preheat microwave at 180 degree Celsius.
Grease baking tin with butter and dust with All Purpose Flour.
Sieve the All Purpose Flour, Baking Powder and Baking soda together, mix well and keep aside.
Take another bowl and add Condensed Milk and melted Butter, mix well.
Add All Purpose Flour mixture in it, beat well to prepare the batter.
Now add Vanilla Essence and mix well.
Add Thums Up and mix well using wired whisk until smooth.
Pour the batter into the baking tin and bake for 35 – 40 minutes at 180 degree Celsius.
Remove from microwave and let it cool down for 30 minutes.
Sponge Cake is ready to serve.
You might also like Eggless Brownie Recipe
Watch Eggless Sponge Cake Recipe video in Hindi