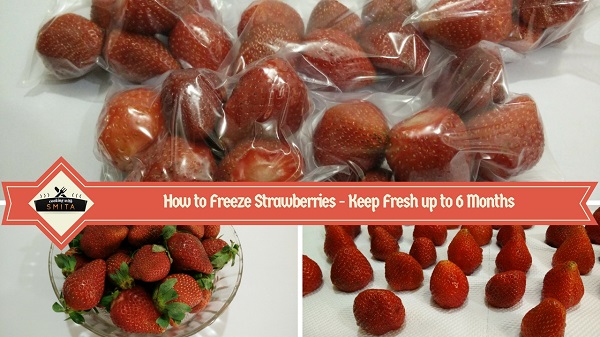 How to Freeze Strawberries
How to Freeze Strawberries? If you want to enjoy the delicious taste of Strawberry even after the season ends, this is the best way to store. Enjoy Strawberry Milkshake, Strawberry Cake and more recipes during summer. Freezing doesn't sterilize Strawberries; it preserves them so be sure to use the best quality Strawberries
Instructions:
Take 10 cup water and 1 cup vinegar (10:1 ratio) in a large bowl.
Add whole strawberries and keep aside for 5 minutes.
Remove from water and wash again under tap water or fresh water.
Cut the green leaves off and place on kitchen towel/paper napkin.
Make sure Strawberries are completely dry before storing.
Pack into plastic bags or airtight containers.
Make sure to remove as much air as possible from plastic bags and seal them.
Keep in freezer and consume within 6 months.
You might also like How to store Green Peas
Watch How to Freeze Strawberries video in Hindi