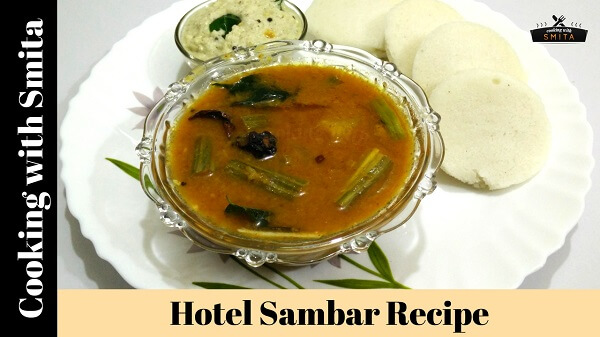 Sambar Recipe
Sambar Recipe – A delicious lentil soup recipe made in south Indian style. Best served with Dosa, Idli, Upma or Vada. Very popular South Indian dish made from Toor Dal and Vegetables with added spices. Learn How to make hotel style Sambar with step by step guide & Video Tutorial.
Ingredients:
1 cup Pigeon Pea Lentils (Toor Dal)
1/2 cup Elephant foot yam (Suran)
1/4 cup French Beans
1/2 cup Chopped Onion
1/2 cup Pumpkin chopped
1/2 Drumstick
1 tbsp Fresh Grated Coconut
3-4 Dry Red Chillies
Some Curry Leaves
1/4 tsp. Asafoetida
1/4 tsp. Fenugreek seeds
1 tsp. Mustard seeds
1 tbsp. Kashmiri Chilli Powder
1 tbsp. Red Chilli Powder
2 tbsp. Sambar Masala
2 tbsp. Oil
3 to 4 tbsp. Tamarind Paste (3 tbsp. Tamarind + 1 tbsp. Sugar)
1/2 tsp. Turmeric Powder
Salt to taste
Instructions:
Cook Toor Dal in a pressure cooker for 5 whistles. The Dal should become soft and mushy.
In a large pan add cooked Toor Dal and water.
Mix well to blend the Dal with Water and cook over medium flame.
When it gets slightly hot, add vegetables – Suran, Drumstick, Pumpkin, French Beans and Onion.
Stir once and cook till it starts boiling.
You can add more water depending on how thick you want to make Sambar.
When it starts boiling, add spices – Kashmiri Chilli Powder, Red Chilli Powder, Sambar Masala, Salt and Turmeric Powder.
Mix well all ingredients.
Add Tamarind Paste and mix again, cook for 10 minutes.
If the consistency of Sambar is thick, you can add more water.
Switch off the gas.
In a Tadka pan, heat 2 tbsp Oil.
Crackle the Mustard Seeds, Fenugreek Seeds, Asafoetida, Red Chillies and Curry Leaves.
Pour this Tadka in Sambar and stir well.
Add some grated Coconut.
Enjoy Sambar with Idli, Dosa or Vada.
You might also like Instant Bread Medu Vada Recipe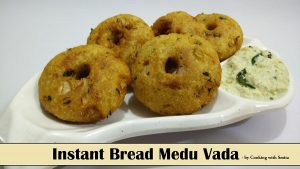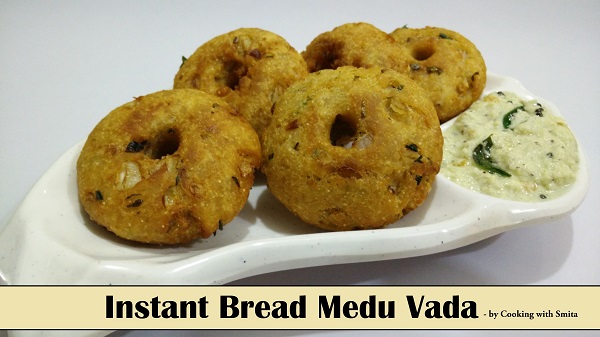 Watch Sambar Recipe video in Hindi