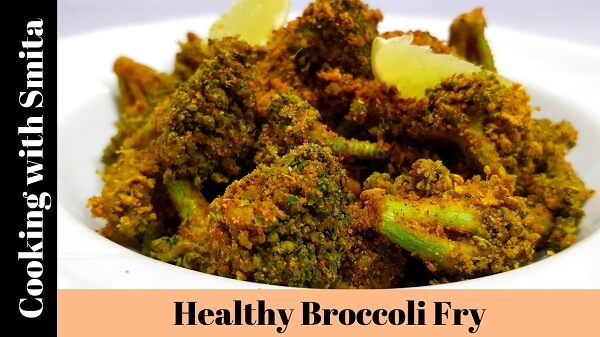 Healthy Broccoli Fry
Hey Foodies, here I'm sharing a very easy and Healthy Broccoli Fry Recipe made in Indian Style. A flavorful Broccoli dish is also known as Broccoli Masala. Broccoli is an excellent source of Vitamins, potassium and fibre. Broccoli stir-fried with Ginger, Mustard Seeds and Cumin seeds coated with a Masala prepared using Besan & spices.
Ingredients
200g Broccoli
4 tbsp. Gram Flour
1 tbsp. finely chopped Garlic
2 tbsp. Olive Oil
2 tsp. Coriander-Cumin Powder
½ tsp. Garam Masala
½ tsp. Turmeric Powder
2 tsp. Red Chilli Powder
1 tsp Chaat Masala
1 tsp. Cumin Seeds
1 tsp. Mustard Seeds
2 pinch Asafoetida
Salt to taste
Instructions
First, dry roast Gram Flour over medium flame.
Stir continuously and roast for 2 – 3 minutes.
Let it cool down to room temperature.
Add all the spices in Gram Flour – Chaat Masala, Turmeric, Red Chilli Powder, Gram Masala, Dhana Jeera Masala and a pinch of Salt.
Mix well all the ingredients and keep aside.
Take a nonstick pan, heat Olive Oil over medium flame.
Now add Mustard Seeds and Cumin Seeds in hot oil and sauté for about 30 seconds.
Add Asafoetida and chopped Garlic, sauté for another 30 seconds.
Add Broccoli and cook for 2 – 3 minutes while stirring continuously.
Lower the gas and cook for another 2 minutes on low flame, do not cover with the lid and stir occasionally.
Add Gram Flour & Spice mixture ( 1 – 2 spoon at a time) and mix well.
Add some Salt, mix well and cook for more 2 minutes on low flame.
Switch off the gas; Healthy Broccoli Fry is ready to serve.
You might also like Leftover Rice Cutlet Recipe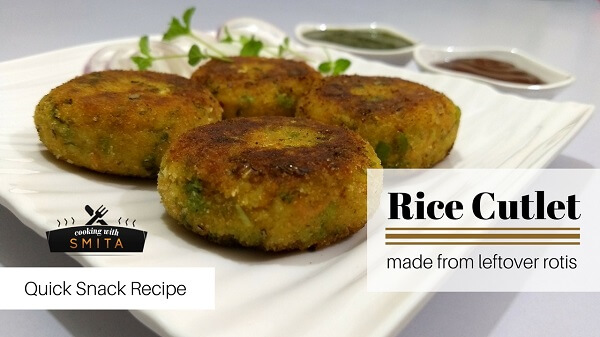 Watch Healthy Broccoli Fry Recipe video in Hindi