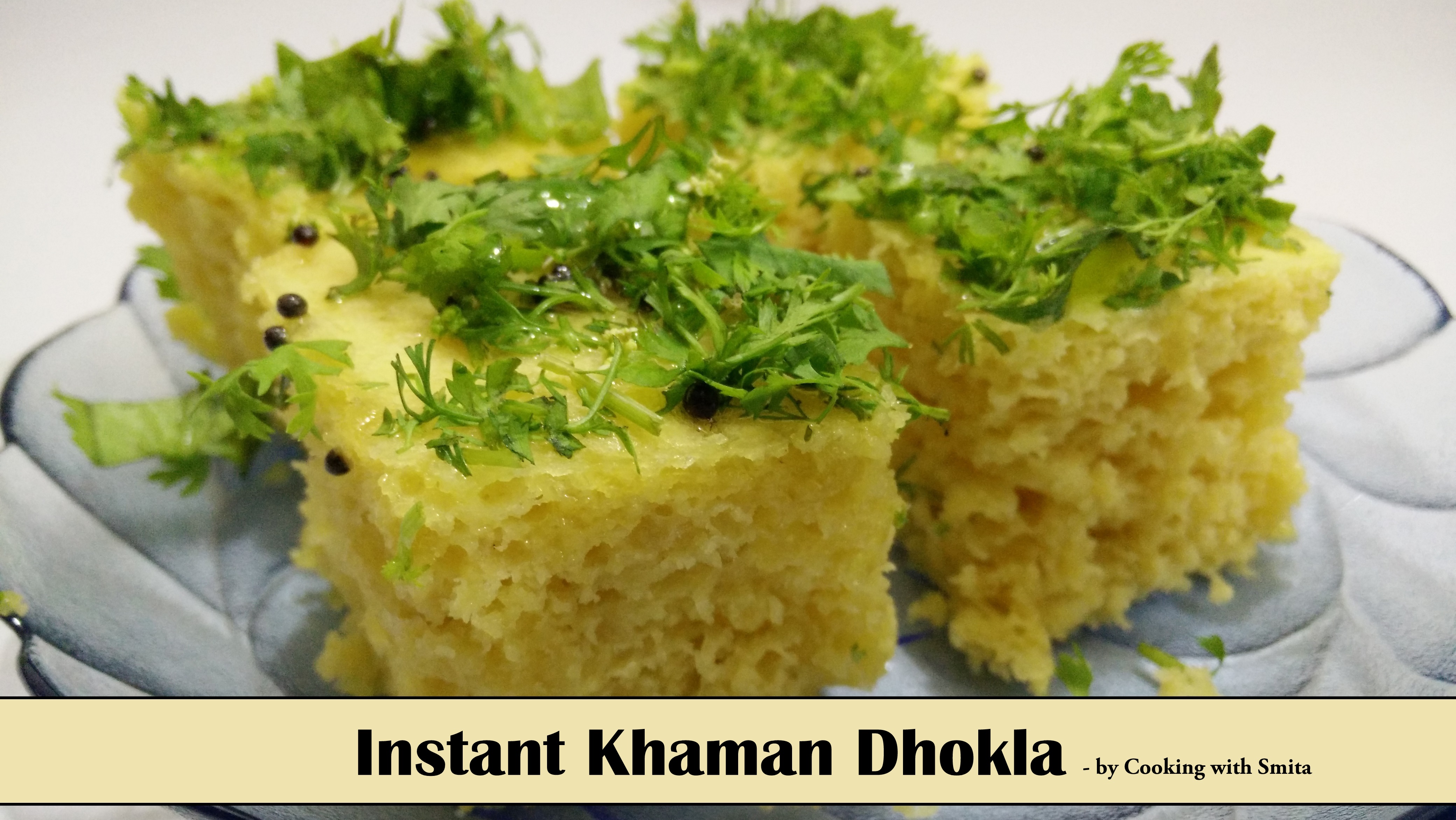 Instant Khaman Dhokla
Khaman Dhokla is a delicious and very famous snack on the streets of Gujarat. Instant Khaman Dhokla – as the name suggests, it can be made instantly within 20 minutes and no need to prepare batter 8 to 10 hours in advance. Follow this recipe to make Khaman Dhokla at home.
Ingredients:
2 cup Besan (pure Gram flour)
300ml Water
4 tbsp Sugar
1 tsp Soda
1 tsp Citric Acid
Salt to taste
1 tsp Rai (Mustard seeds)
4 Green Chilli
Some Curry leaves
2 tbsp Oil
Coriander for garnishing
Instructions:
Grease a steamer pan/plate with oil.
Set the cake rack at the bottom of steamer/steam cooker.
Add some water and bring to boil, this will be used to steam the Dhokla.
Take 300ml water and heat over medium flame till it gets warm.
Switch off the gas and add Citric Acid and Sugar and stir until both dissolves completely.
Add Gram Flour little by little and stir continuously so that there are no lumps.
Add Salt and mix well.
Just before steaming, add soda and stir well, the batter will double in size and colour will also change a bit.
Pour the batter into greased plate, put in the steamer over the rack.
Cover the lid with a cotton cloth and cook over high flame for 10 minutes.
Covering lid with a cloth will help absorbing steam so that Dhokla will come out dry.
Switch off the gas and open the lid after another 5 minutes.
Remove the plate from cooker and let it cool down for 10 minutes.
Cut in pieces.
Heat Oil in a tadka pan over low flame.
Crackle Mustard Seeds; add curry leaves and Green Chillies.
Mix well, switch off the gas and spread the tadka over Khaman Dhokla.
Garnish with coriander leaves and serve with Green Chutney.
You might also like Khatta Dhokla Recipe
Watch Instant Khaman Dhokla Recipe video in Hindi