Moong Dal Pakoda – Lentil Fritters
During this Monsoon Season, what could be better with the evening tea than this Crispy Moong Dal Pakoda? Call it Moong Dal Bhajiya or Lentil Fritters – it is a perfect Tea-Time Snack food made from Split Green Gram. Try this one of the most popular street food of North India at home; it is also a favourite Gujarati Snack Food.
Ingredients:
1 cup Split Green Gram (Moong Dal)
2-3 Green Chillies
1-inch Ginger
1 medium size Onion finely chopped
Salt to taste
Oil for Deep fry
Instructions:
Soak Moong Dal/Split Green Gram in water for 2 hours, drain the water.
Add soaked Moong Dal, Green Chillies and Ginger in a mixer jar and coarsely grind together.
Do NOT make a fine paste (check the video below) and do NOT add water while grinding.
Add the mixture in a large bowl, add chopped Onions & Salt, mix well.
Heat Oil for deep frying in a wok over medium flame.
Drop spoonful of the mixture in hot oil using your fingers.
Deep fry until they turn crispy & golden brown from all the sides.
Repeat the process to make more Pakodas.
Serve immediately with Chutney or serve as Tea-time snack.
You might also like Onion Pakoda / Kanda Bhaji Recipe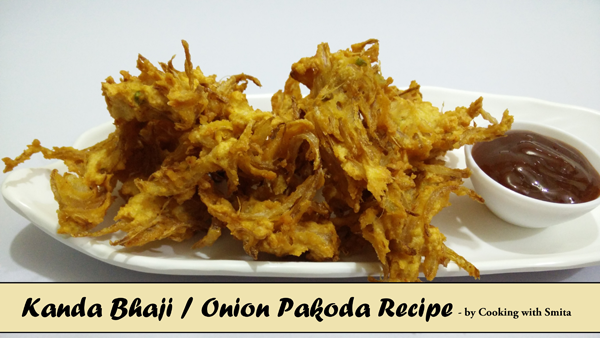 Watch Moong Dal Pakoda / Lentil Fritters Recipe video in Hindi