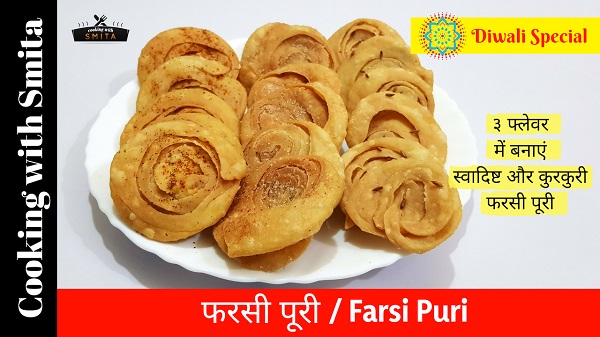 Multilayer Farsi Puri in 3 Flavours | Diwali Namkeen
Farsi Puri is a crispy and savoury Gujarati snack recipe made during Diwali Festival, and it's also a best Tea-Time Snack. It consists of multiple layers, and that makes this Farsi Poori a delicious Snack Food. It can be also made without layers and use in chaat recipes. Here I am sharing 3 flavours of Farsi Puri; Jeera Flavour, Cinnamon & Sugar Flavour, Methi Masala Flavour. Follow step-by-step instructions below to prepare this Diwali Namkeen at home.
Ingredients
2 cup All-purpose Flour
1/4th cup Suji
2 tbsp. + 1 tsp. Clarified Butter
Oil for Deep Fry
– For paste
2 tbsp. Corn Flour
1 tbsp. All-purpose Flour
3 tbsp. Clarified Butter
– Flavour 1
1 tsp. Cumin Seeds
– Flavour 2
2 tsp. Fine Sugar
½ tsp. Cinnamon powder
– Flavour 3
½ tsp. Kasuri Methi
½ tsp. Red Chilli Powder
1/4th tsp. Garam Masala
½ tsp. Carom Seeds
Instructions
– Prepare the basic dough
Add All-purpose flour, Suji and Salt.
Add 2 tbsp. Clarified butter and mix well.
Now, add water as required and prepare the soft dough.
Finally, add 2 tsp. Clarified Butter and knead for about a minute.
Cover with lid and keep aside for 30 – 45 minutes.
Mix All Purpose Flour and Corn Flour in a bowl.
Add remaining Clarified butter and mix well to prepare a smooth paste.
After 30 – 45 minutes, prepare thin rotis from the dough.
– Jeera Flavour
Evenly spread the paste on top of the thin roti.
Sprinkle Cumin Seeds and start rolling from one side (see video below) to give long cylindrical shape.
Using a knife, cut the roll into small portions.
Roll each portion of dough on chapati maker into circles of approx. 3-4 inch diameter.
– Cinnamon Flavour
Mix well Fine Sugar & Cinnamon.
Evenly spread the paste on top of another roti.
Sprinkle the mixture of Cinnamon & Fine Sugar.
Repeat earlier the process and roll small puris
– Methi Masala Flavour
Mix Kasuri Methi, Garam Masala, Red Chilli Powder and Carom Seeds.
First, evenly spread the paste on top of another roti.
Sprinkle the Methi Masala mixture.
Repeat earlier the process and roll small puris
Heat Oil in a kadhai over low to medium flame.
Deep fry Puris on low flame until golden brown & crisp.
Drain and transfer on a paper napkin to remove excess oil.
Fry remaining Puris.
Crispy & delicious Farsi Puris are ready.
Store in airtight container and consume within 7 – 10 days.
You might also like Cornflakes Chivda Recipe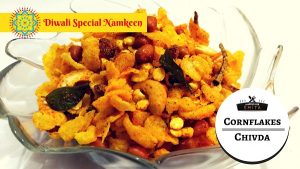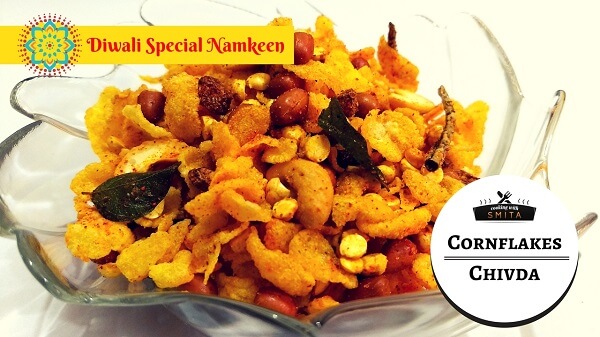 Watch Gujarati Farsi Puri recipe video in Hindi