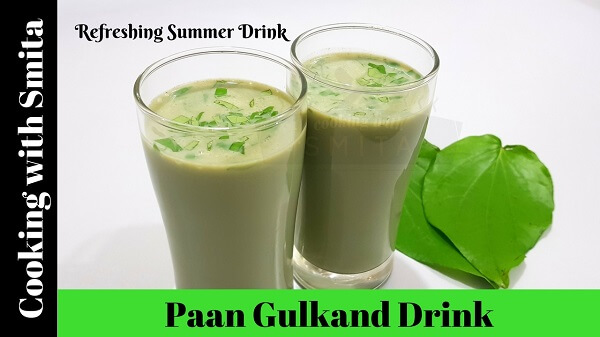 Paan Gulkand Drink – Paan Shots Recipe
Summer is here in India, so today I am sharing a refreshing summer drink – Paan Gulkand Drink recipe, also known as Paan Shots to keep the body cool during hot summer days. A simple and instant method requires very few ingredients – Milk, Rose Petal jam (Gulkand), Fennel Seeds and Betel Leaves. Gulkand is an excellent cooling ingredient also recommended in Ayurvedic medicines. I often make this drink at home during summer, and everyone including kids love it. Follow this step-by-step recipe to make Paan Gulkand Drink at home.
Ingredients for 2 Servings
Instructions:
Rinse Betel Leaves in fresh water, dry and finely chop them.
Add chopped Betel Leaves in a blender, also add Gulkand and Fennel Seeds (Saunf).
Add 1 cup chilled Milk and blend until smooth.
After blending, keep the mixture in the refrigerator for at least 30 minutes.
After 30 minutes, add remaining 1 cup chilled Milk in the mixture and blend again.
Sieve the mixture through a fine strainer.
Paan Gulkand Drink is ready to serve.
Pour the Drink into serving glasses and add some chopped Betel leaves on top.
Serve chilled.
Tips:
You can also add Rose Syrup or Rooh Afza.
If you are not adding Rose Syrup or Rooh Afza, you can also add 1 tsp. Sugar to make it sweeter.
You can make Paan Shots in advance and keep in the refrigerator, consume within 3 – 4 hours.
You might also like Homemade Mango Frooti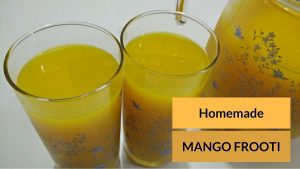 Watch Paan Gulkand Drink Recipe video