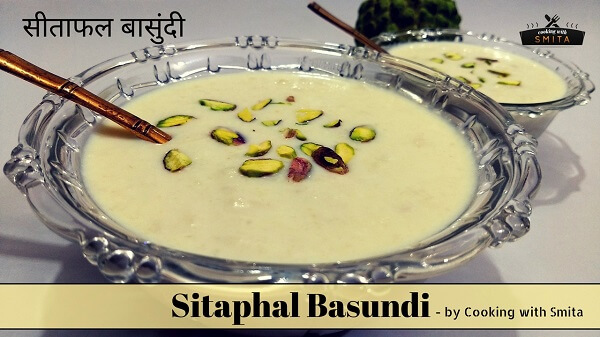 Sitaphal Basundi Recipe
Sitaphal Basundi Recipe – An easy recipe to make authentic Indian dessert. It is easier to prepare at home than you think and it requires just 3 ingredients. A special Gujarati after meal Dessert having a rich and creamy sweet taste of Custard Apple & Milk. Learn how to make Sitaphal Basundi at home with the step-by-step guide.
Ingredients:
6 cup Milk
2 cup Sitaphal (Custard Apple) pulp (de-seeded)
50g Sugar
Instructions:
Remove seeds from Custard Apple and prepare pulp.
Grind 1 cup Custard Apple in a mixer to make a smooth paste.
Mix it with 1 cup de-seeded custard apple and keep in the refrigerator.
In a large heavy bottom pan, pour milk and bring it to a boil.
Lower the flame and boil the milk until it reduces to half.
Keep stirring to avoid burning.
Scrap milk from the corners of pan and mix.
Once the milk has reduced to half, add Sugar.
Stir and cook for another 2 minutes until sugar dissolves completely.
Switch off the gas and let it cool down to room temperature.
Add pulp of Custard Apple and mix well.
Refrigerate for 2 hours.
Garnish with Dry Fruits before serving.
Serve chilled Sitaphal Basundi as after meal dessert.
You might also like Instant Bread Rasmalai Recipe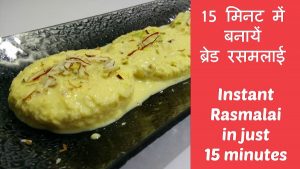 Watch Sitaphal Basundi Recipe video in Hindi