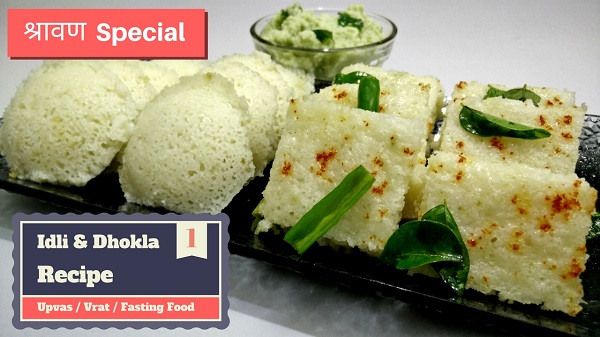 Upvas Idli & Upvas Dhokla Recipe for Fasting Days
Here I am sharing a unique and Instant Idli and Dhokla Recipe for Upvas made from Moraiyo (Sama Ke Chawal) which you can eat for fasting or during regular days too. Moraiyo (Barnyard Millet / Sama Rice) used for making unique dishes during Shravan & fasting days in India. Follow this step by step recipe of How to make Upvas Idli and Upvas Dhokla at home.
Ingredients:
1 cup Barnyard Millet / Moraiyo / Sama Rice
1 cup Curd
2 tbsp. Tapioca Sago (Sabudana)
3 tbsp. Oil
1/2 tsp. Soda
Salt to taste
Some Curry Leaves
1 Green Chilli
1 tbsp. Ginger & Green Chilli Paste
Red Chilli Powder (Optional)
Instructions:
Coarsely grind dry Moraiyo and dry Sabudana in a mixer grinder.
Remove the ground powder in a bowl.
Add Curd and mix well.
Add water as required to prepare the batter as we make for Idli batter.
Keep aside and let it rest for 15 minutes.
Meanwhile, grease the Idli stand with Oil.
After 15 minutes, add Salt in the Batter and mix well.
Divide the Batter into two equal portions, one for Idli and other for Dhokla.
 – Preparing Upvas Idli
Add 1/4th tsp. Soda in one portion of the batter, mix well.
Pour the Batter into the moulds.
Place the moulds in the Steamer
Steam Idlis for 10 minutes in Idli Cooker or Steamer
After 10 minutes, switch off the Gas but remove Idlis from the cooker after 5 minutes.
Remove Idlis from the Idli stand and serve hot.
 – Preparing Upvas Dhokla
Grease Dhokla plate with Oil.
In the second portion of the Batter, add Ginger & Chilli Paste, Soda and mix well.
Pour the mixture into the Dhokla Plate.
Sprinkle some Red Chilli Powder.
Place the Dhokla Plate in the Steamer.
Cover with the lid and steam Dhokla for 10 minutes.
Switch off the gas but remove Dhokla after 5 minutes.
Remove Dhokla plates from the steamer.
Cut Dhoklas into small squares or diamond shaped pieces.
For Tadka, heat Oil in a Tadka Pan.
Add Green Chillies & Curry Leaves, let them crackle.
Switch off the gas and spread the Tadka over Dhokla.
Serve Upvas Idli & Upvas Dhokla with Upvas Coconut Chutney; you can watch the recipe on my YouTube Channel.
You might also like Upvas Chutney Recipe for Fasting Days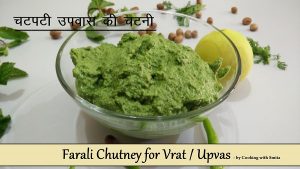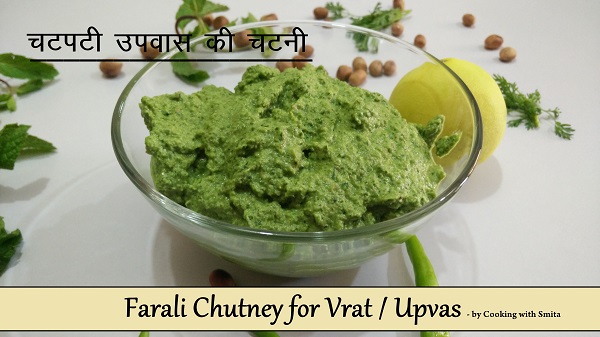 Watch Upvas Idli & Upvas Dhokla Recipe video in Hindi