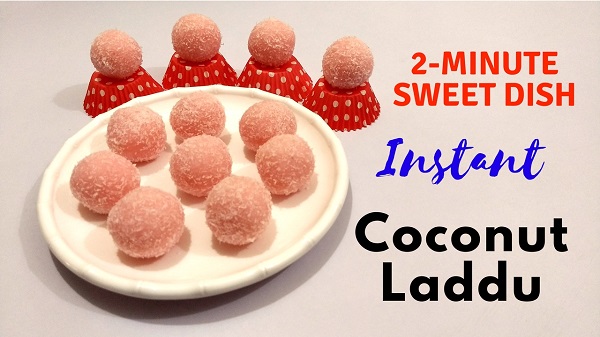 Instant Coconut Laddu – 2 minute Sweet Dish
Today I am sharing 2 minute Sweet Dish Recipe – Instant Coconut Laddu. Very easy to make and it requires just three ingredients. If you are in a hurry to make a sweet dish at the last moment, this is a perfect recipe. Try this Instant Coconut Ladoo for Raksha Bandhan / Rakhi Festival.
Ingredients:
2 & 1/2 cup Desiccated Coconut
1/2 cup Condensed Milk
1 tbsp. Rose Syrup
Instructions:
Take 2 cups Desiccated Coconut in a large bowl.
Add Condensed Milk and Rose Syrup.
I have used Homemade Condensed Milk; you can make it in just 5 minutes, Click Here for the Recipe.
Mix well all the ingredients.
Take some mixture in your palm and make medium or small size laddus.
Take ½ cup Desiccated Coconut in a plate and roll the laddus to coat them.
Prepare all the Laddus in the same way.
Coconut Laddus are ready.
You can store this Laddu in the refrigerator for up to 2 weeks.
You might also like Dry Fruit Laddu Recipe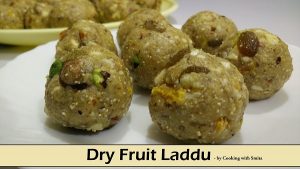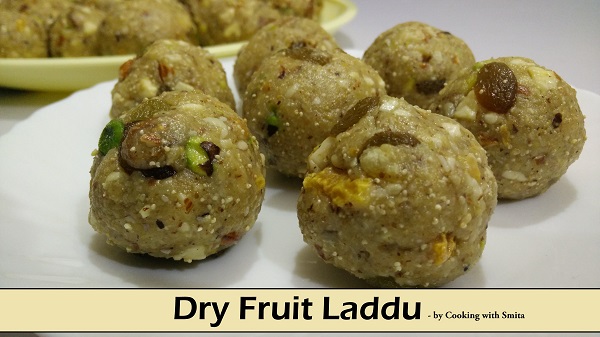 Watch 2 minute Sweet Dish – Instant Coconut Laddu Recipe video in Hindi