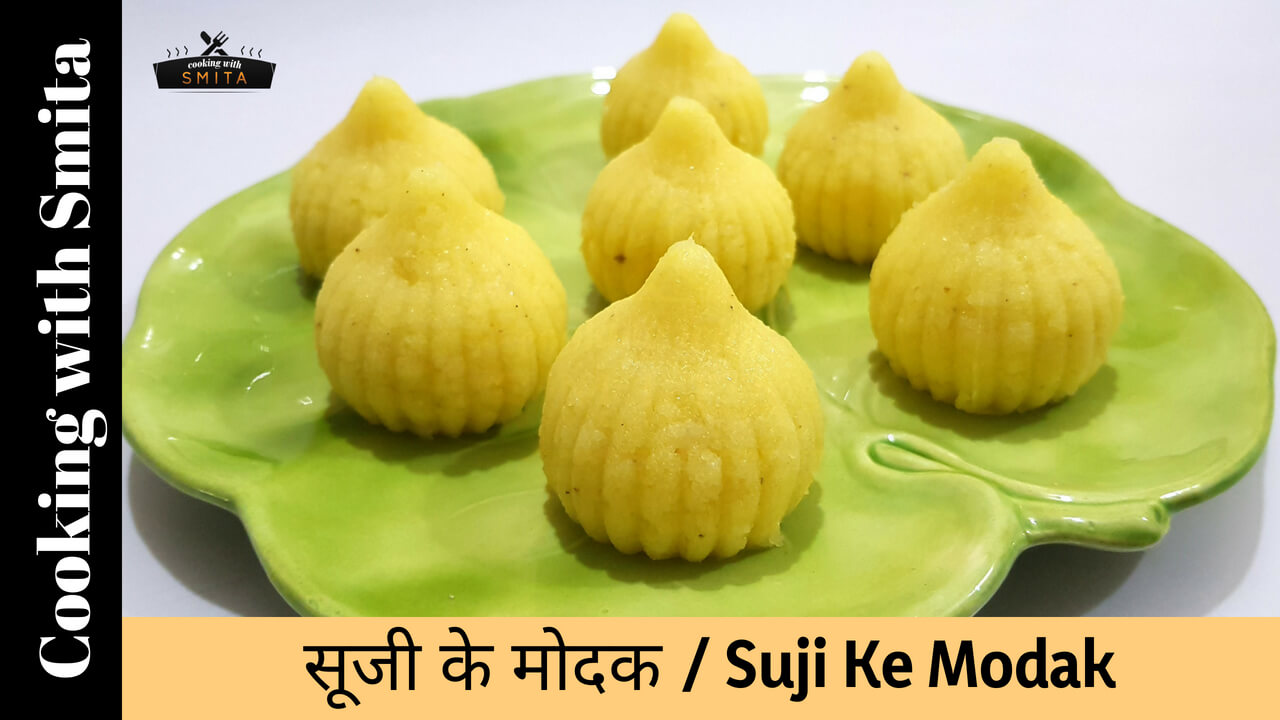 Suji Ke Modak / Semolina Modak
Here I'm sharing another Modak Recipe for Ganesh Chaturthi Festival – Suji Ke Modak. As the name suggests, Suji (Semolina) is used as the main ingredient to make this Modak with Milk and Sugar. If you are new to my website then you can also check other Modak Recipes I've already shared like, 3 Ingredient Instant Mawa Modak, Fried Modak, Coconut Dry Fruit Modak & more. Try this easy Rava Modak during Ganesh Festival this year and serve as Prasad/Naivedya to Lord Ganesha.
Ingredients
Instructions
Add Clarified Butter in a pan and heat over medium flame.
Add Semolina/Suji in slightly hot Clarified Butter and roast for about 4 – 5 minutes.
After 4 – 5 minutes lower the flame and add hot milk, stir continuously.
The mixture will thicken quickly.
Set heat on medium and add Sugar.
Mix well until Sugar melts completely.
Cook for another 2 – 3 minutes while stirring.
Add Cardamom Powder and Saffron Syrup, mix well.
Switch off the gas and let it cool down to room temperature.
After cooling the Suji mixture, prepare Modaks using Modak Mould.
Suji Modak / Rava Modaks are ready.
It can be stored in the refrigerator for a week.
You might also like 2 Ingredient Instant Modak Recipe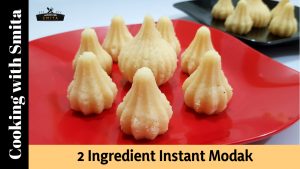 Watch Suji Ke Modak Recipe video in Hindi